Gatron (Industries) Ltd belongs to the Gani and Tayub Group (G&T) and has been operating since 1980. These seven decades of experience has allowed Gatron to grow into the biggest producer of Polyester Filament Yarn in Pakistan. With factories located in Hub, Balochistan, and in the outskirts of Karachi, Gatron is also a publicly listed company on PSX (Pakistan Stock Exchange) and operates across the globe. Gatron's expertise and sustainable practices have developed the G&T group as an industry leader in numerous products. These include Ecoron, Bioron, Polyester Yarn, Polyethylene Terephthalate (PET) Yarn, PET Resin, PET Preforms, PET Water Bottle, PET Chips, PET Sheet, Fashion Apparel, Home Textile, Retail, and more.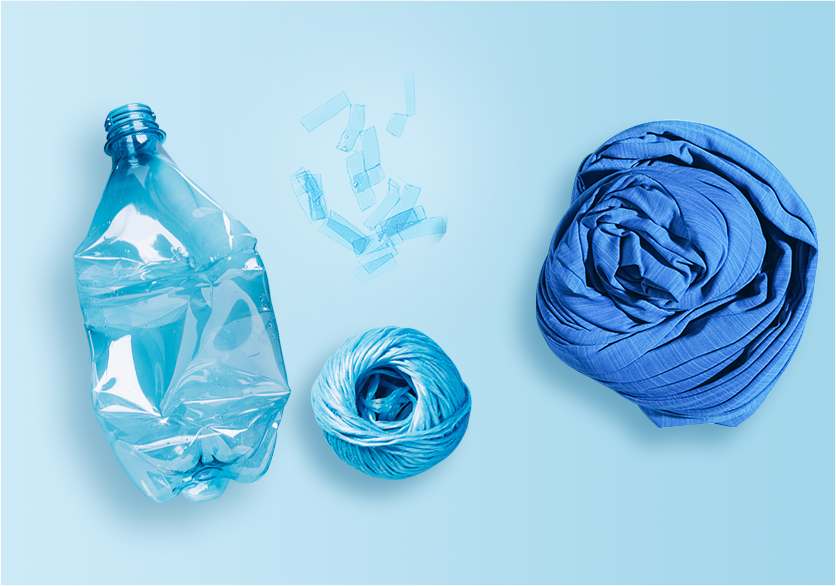 HOW DO YOU TURN A PLASTIC BOTTLE INTO SOMETHING WE CAN WEAR?
First,the plastic (PET) bottles taken from post-consumer waste are washed,
ground and crushed into tiny chips.
These chips are then de-polymerised and re-polymerised – this essentially
means breaking the PET down into its smallest component parts.
so that they can be re built back into something else.In this case, the tiny
recycled PET chips are spun into yarn, which are then woven into the final fabric
that is used in our shirts.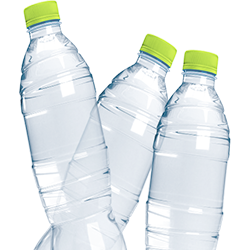 Every second, Gatron recycles 2.48 bottles!