With its plants located in Hub Balochistan, Gatron is a publicly listed company on PSX (Pakistan Stock Exchange). Our manufacturing facility has the latest, state-of-the-art machinery from leading suppliers delivered from all over the world. 
At our factory, innovative teams of skilled engineers and manufacturing experts follow strict operating procedures and good manufacturing practices to ensure the best quality in our products. Our technical team is supported by the latest technologies, the best ERP systems, online monitoring systems, and a top-notch laboratory to allow us to achieve the highest standards.
At Gatron, premium product quality is the foundation upon which we build our business strategy. Some of the best quality fabrics used for fashion and clothing around the globe are made with our Polyester Yarn. Whether it involves twisting, knitting, or weaving, numerous mainstream textile corporations in Pakistan use these top-grade materials.
We specialize in producing a wide range of Polyester Filament Yarn products with varying lusters and colors. Our Denier Range covers a broad spectrum, offering options in Intermingled and Non-Intermingled Yarn.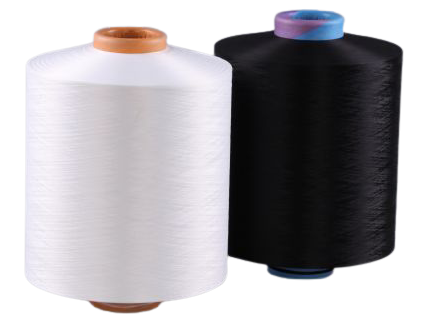 Gatron also has a strong production capacity of over 1 billion preforms per year, ensuring standardized and consistent quality. These preforms are made from in-house produced PET Resin, guaranteeing reliability. Our preforms have earned approval and are used by renowned brands like Coke, Pepsi, and Nestle, both domestically and internationally.
Gatron specializes in circular knitted fabric that offers exceptional comfort, fit, breathability, and durability. Our knitted fabrics are custom-designed using advanced technology and vertical integration, ensuring top-quality and long-lasting performance. With a wide range of synthetic fabrics including Polyester and Spandex, Gatron caters to various needs in the apparel industry, offering Single Jersey, Mesh, Interlock, Rib, Fleece, Scuba, and Speedo fabrics among others.
#SustainabilityForAChange
Producing and consuming sustainably improves bio diversity and helps preserve natural resources. Gatron's initiative to recycle plastic involves using it to create sustainable products in ways that are better for our planet and its people. #SustainabilityForAChange reflects our organization's values and mission to contribute to a healthy, plastic-free future. In order to bring a change, it is essential to be the change.
Digital Transformation at Gatron and the G&T Group
Paving a New Path Toward a Digital World